King Koil Bamboo Jersey Waterproof Mattress Protector (by Little Dreamer Collection)

Free delivery
For purchases above S$100. Get them in 3-5 business days (for in-stock bedding and linen)

Call-back service
Our advisors are ready to answer any questions you might have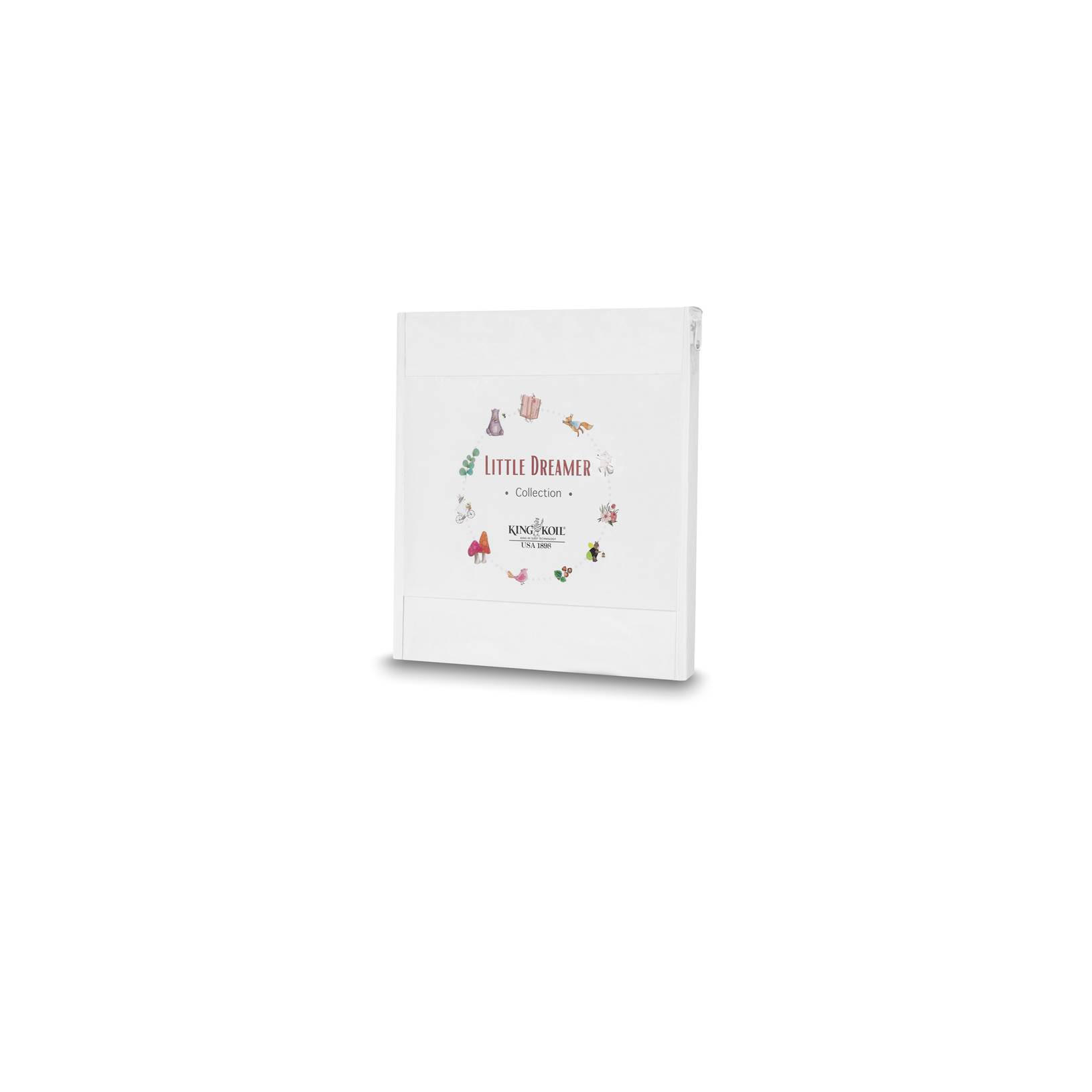 Little Dream Collection
Designed with your little ones in mind – luxuriously soft fitted waterproof mattress protector stave away liquids, sweat and drool from penetrating thru to your mattress. The waterproof surface also blocks dust mites, allergens (e.g. mould, mildew), keeping the mattress surface clean and fresh. The Bamboo Jersey fabric facilitates thermo-regulation of the mattress surface – encouraging airflow to and fro the mattress. Snug fit and easily removable, the fitted sheet-style protection stretches to fit the mattress securely.
Care for your waterproof mattress protector.
Easy to care for – the waterproof mattress protector is machine washable (at low temperature). Hang dry and avoid tumble drying to increase the longevity of the protector. Avoid bleach, fabric softener, enzyme-based or heavy detergents when washing the protector, as these may compromise the fabric.
Fabrication: Bamboo Jersey
Sizes:
23.64 " (W) x 47.24″ (L) x 7" (H)/ 60cm (W) x 120cm (L) x 18cm (H)
27.55 " (W) x 51.18″ (L) x 7" (H)/ 70cm (W) x 130cm (L) x 18cm (H)