King Koil Airflo Microfiber Pillow / Bolster
King Koil Air Flo
Say goodbye to restless nights with King Koil's AIRflo collection. Perfectly sized pillows, bolster and functional pillows – suitable for all members of the family and your loved ones. Providing optimal support for you and all loved ones at home.

Free delivery
For purchases above S$100. Get them in 3-5 business days (for in-stock bedding and linen)

Call-back service
Our advisors are ready to answer any questions you might have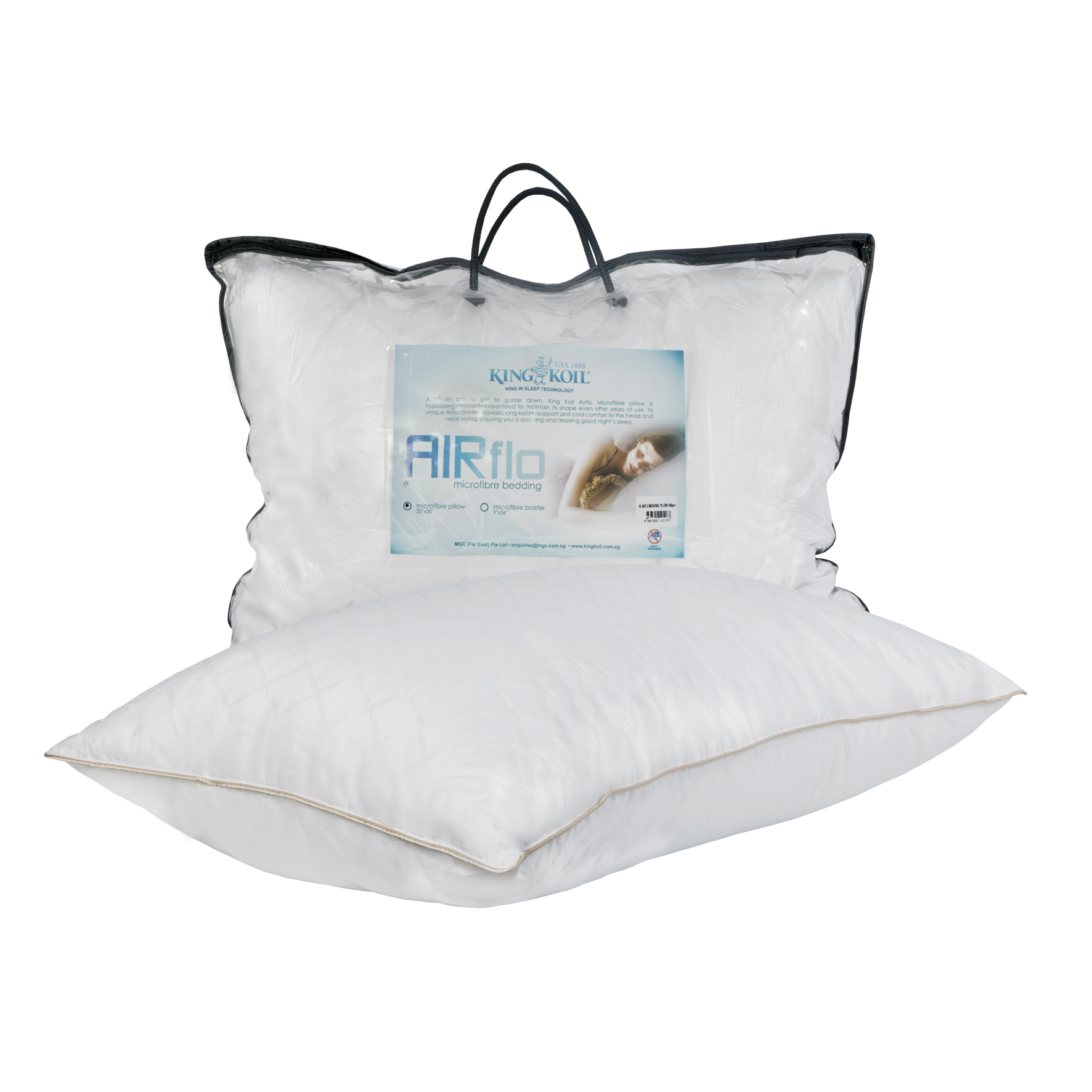 King Koil Air Flo
Pillow
King Koil AirFlo Pillow
Filling: 100% Microfiber
Weight: 1400g
Cover: Cotton Fabric
Size: 48cm (W) x 74cm (L)/ 19" (W) x 29" (L)
Suitability: Back sleepers. The preferred choice of most of our customers, it gives your head and neck optimal support, so your whole body can total relax.
Pillow
King Koil AirFlo Pillow
Filling: 100% Microfiber
Weight: 1400g
Cover: Cotton Fabric
Size: 48cm (W) x 74cm (L)/ 19" (W) x 29" (L)