(Printed Design) King Koil Breathe (Eucalyptus Tencel Fiber) Junior Set Pillow And Bolster Case
King Koil Breathe (Eucalyptus Tencel Fiber) Junior Set Pillow And Bolster Case
This listing is exclusively for King Koil Breathe (Eucalyptus Tencel Fiber) Junior Set Casing for Pillow And Bolster.
Pillow Case
Size: 36cm (W) x 51cm (L)/14" (W) x 20" (L)
Bolster Case
Size: 15cm (D) x 66cm (L)/ 6" (D) x 26" (L)
Suitability: Ideal for your little one, as he or she transitions from the cot to their first bed. The Breathe (Eucalyptus) Junior Set has a low profile, making it suitable for the petite frame of children.

Free delivery
For purchases above S$100. Get them in 3-5 business days (for in-stock bedding and linen)

Call-back service
Our advisors are ready to answer any questions you might have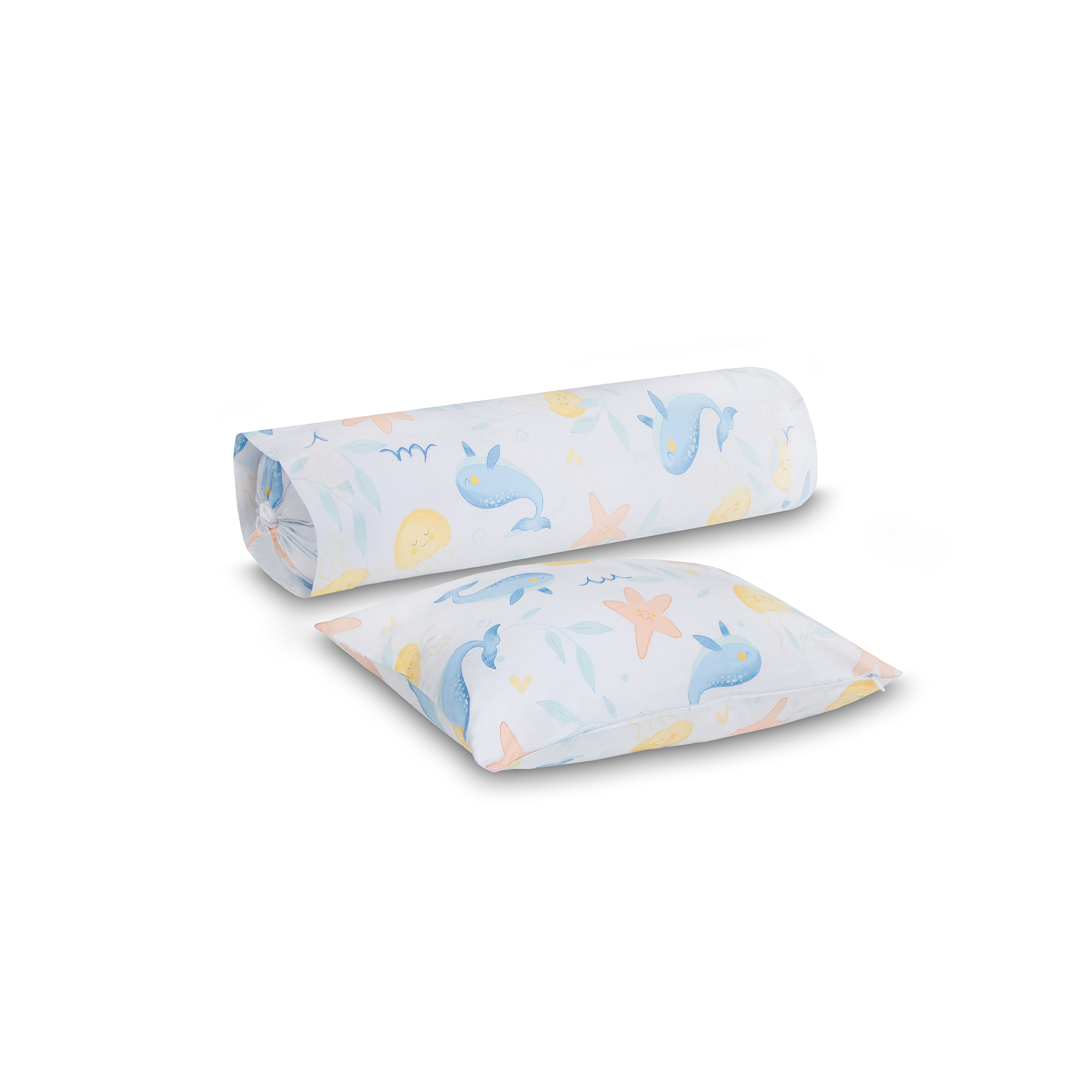 King Koil's Organic Eucalyptus Fibre (also known as Tencel® Lyocell) Collection is eco-friendly and natural product.
Organic Eucalyptus Fibre has superior moisture management as it wicks excess moisture away quickly. With our Organic Eucalyptus Fibre Collection you can be sure to stay cool throughout the night, and have less worries over perspiration disrupting your sleep. Just the perfect environment for a peaceful night's sleep.
Luxuriously soft touch and silky, King Koil's Organic Eucalyptus Fibre Collection is suitable for use by children or sleepers with sensitive skin as it does not contain harmful substances or chemicals. It also reduces bacteria proliferation on the surface of our bedding accessories.
The luscious Organic Eucalyptus Fibre pillows, duvet and junior set maintain their loft and are very durable.